Eclipse Glass has been manufacturing and installing Frameless Shower Enclosure and Frameless Railing Glass with European craftsmanship in the Metro Vancouver area since 2006. We offer a large selection of products using only 10 or 12 mm for Shower Doors and 12, 15 or 19 mm for Railing Glass.
Our Frameless packages include on-site consultation, design, measuring, delivery and installation of any enclosures or railing glass built to your specifications.
Ordinary framed glass doors are prone to damage and aging. Frameless glass shower doors and railings, on the other hand, are completely different. They provide great benefits for homeowners seeking modern-looking, long-lasting solutions.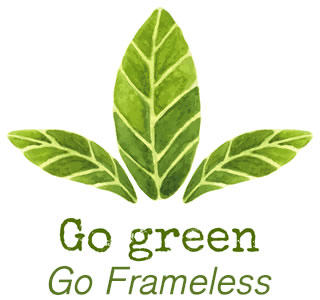 Benefits:
Eco friendly:
We do our part to minimize our ecological footprint and to reduce, reuse, and recycle whenever possible. Out biggest green initiative is simply working in the glass industry though. Glass is a naturally green product since its main ingredient is silica (sand).
Competitive:
We have established extensive networks with trusted suppliers who ensure that we have the access to the latest glass trends and technology at the best possible prices. You will be pleasantly surprised to find out that our prices are in line with the competition, while we offer so much more in service and expertise.
Liability:
Our glass will be always tempered, safety, no worries about any accident by breaking the glass and cut yourself in any circumstances.
Increased Home Value:
Our products are aesthetically superior to any other style of glass solutions. Home buyers are keen on buying and spending more on homes with personalized bathrooms and kitchens.
Professional:
Our meticulous installers are working with 1/16 gap clearance and they will never use the words: "good enough".
S

ophisticated:
Frameless look simple but is truly sophisticated installation process. Our frameless glass system are better looking. They are a perfect example of modern design with a sleek and clean look.
Easy Cleaning:
Our products are no hassle to clean. The good thing about being frameless is that there are no corners for mold to stick to.
While we specialize in frameless shower enclosure and railing glass, we also take pride in pushing the boundaries of glazing in such areas as curved glass and glass floors. If you are looking for any type of interior glass or mirrors, just give us a call. Our experience, combined with our long-term relationships with remodellers, architects, and designers, has given our talented staff the ability to create innovative, award winning glass applications throughout the Greater Vancouver area.
Contact us today for more information about creating a glass-based showcase for your room.